Residential Moving With Care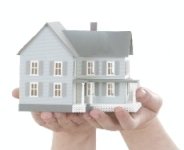 Omega Toronto Movers offer moving services for large homes, small apartments and everything in between, dedicated to giving care beyond all expectations.
Regardless of the size of your move, we will handle it carefully to safeguard your belongings throughout the moving process. Whatever you are moving and wherever you are moving to you can be sure this will be a move you will remember for all the right reasons.
Our expert house moving service makes moving house a stress-free operation from start to finish. We discuss your requirements, we answer your questions and then our skilled movers look after your possessions from home to home.
Omega Toronto Movers will provide a free quote, trucks suited to your needs, experienced movers to carry out the move, and storage if required.
But it's not just about the physical move. We offer plenty of other services to help the whole moving house process work seamlessly. We have different packing options, so you can sit back and relax as we pack your whole house up and unpack it at the other end. Or you can use our services to expertly wrap only your most delicate items. If you decide to pack your belongings yourself please check out our useful packing tips.
Omega Toronto Movers know that moving can be a stressful time, but we are committed to providing a high class service to make your move as stress-free as possible.
Take a look at our moving & packing useful tips on what to do before the 'big day' and leave the rest to us.